1.
Paint Overspray
A company that remanufactures truck diesel engines purchased 8 Portable Paint Booths to collect paint overspray in various manufacturing cells in their new plant.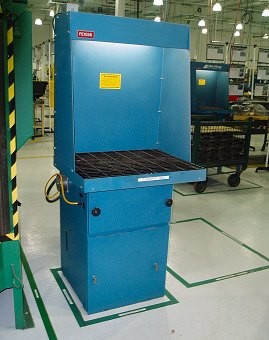 2.
Paint & Coating
Backdraft hood attached to 3HP, 2000 cfm, 3 stage filtration unit to collect paint and Per-Fix flaw repair coating overspray.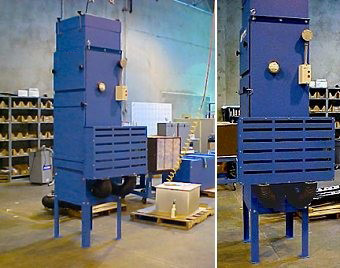 3.
Touch-Up Work
A manufacturer of brake components for the automotive industry uses a portable paint booth for small component touch up work. The unit provides nominal 800 cfm and after passing though the multiple stage filtration system the filtered air is recirculated back into the plant.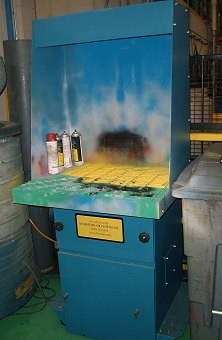 4.
Production Painting
A mist collector collects overspray of spring production painting for an automotive supplier.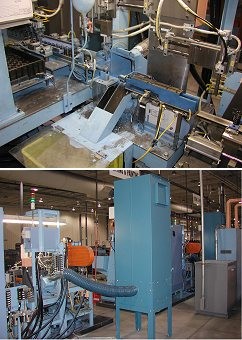 5.
Graphic Solvent Fumes
Graphic company installed a downdraft table to safely remove solvent fumes from work area. The downdraft table is 48" wide x 50" deep with 36" table height, The table has a hazardous duty 2 HP motor/blower providing 2500 CFM. Filtration consists of a media pre filters followed by carbon filters with final high efficiency media filters.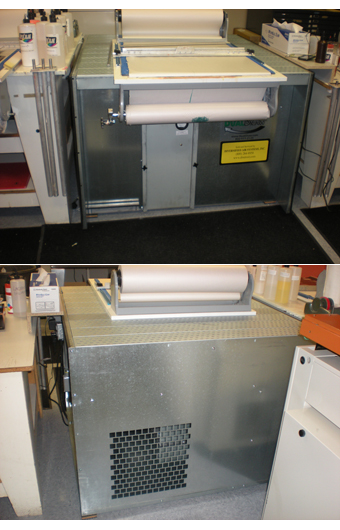 6.
Printing Press Odors & Dust
Floor mounted air filtration unit used to help control the odors from UV inks used in printing press area. Unit utilizes 200 lbs. of bonded carbon media to reduce odors. Media filtration is also incorporated into the unit to capture dust particles.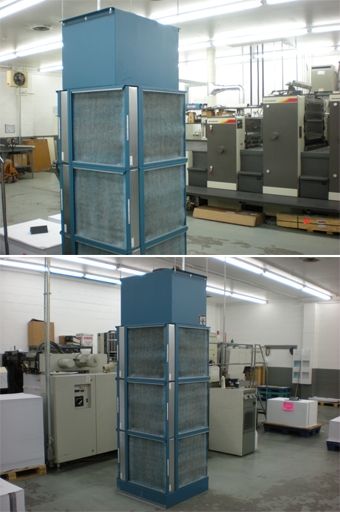 7.
Lab Fumes
Nederman 3" chemical resistant, grounded fume arms use to capture and vent fumes in lab which generates fumes from inks, adhesives and plastics. The blower which exhausts outside is a non sparking aluminum blower wheel and the motor is out of the airstream.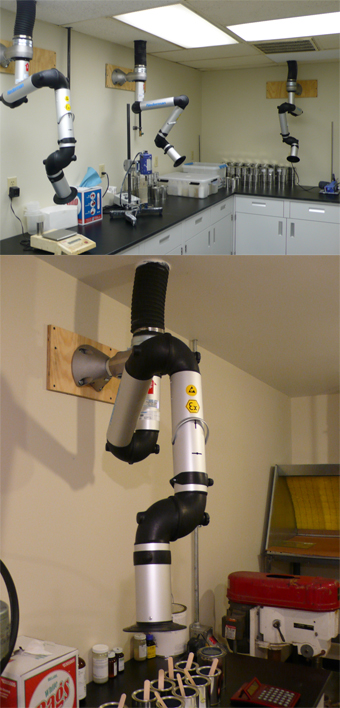 8.
Telescoping Arms
College Lab with 64 telescoping arms, 4" in diameter and telescopes from 4' to 6'. Ceiling mounted. Used to collect fumes and dust.